We're making wonderful soy sauce
on Shodoshima Island
Japan's largest collection of aging barrels
Yamaroku Soy Sauce's brewery has a 150 year history.
We pour our heart into producing delicious soy sauce with the microbes in our buildings so you can enjoy our time-crafted products.
The Power of Microorganisms
Barrel-aged "Kioke" Soy Sauce
The cedar planks of our barrels are the home to the microscopic heroes in our fermentation process. These "living barrels" are the key to delicious soy sauce.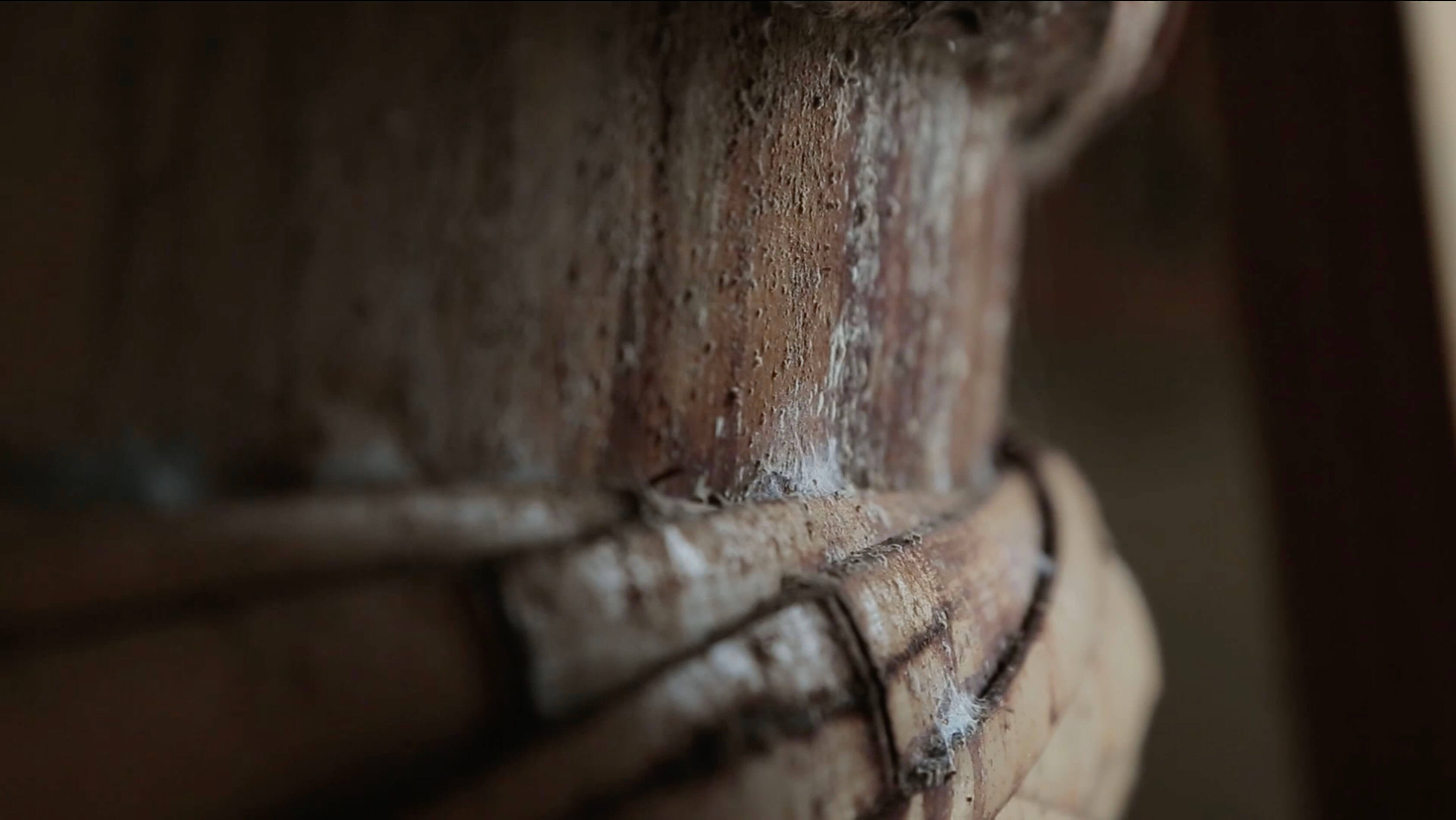 Our Living Brewery
Home to Yeast and Lactobacilli
These microorganisms create an ecosystem unique to our brewery. Over a century of evolution is the reason our distinct Yamaroku flavor has developed.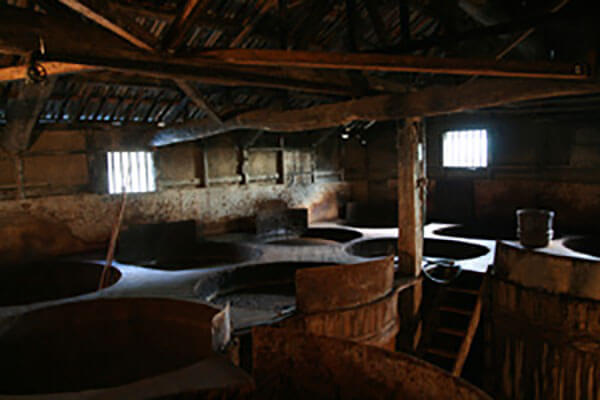 Warm Winds of Shodoshima
Create the Perfect Environment for Fermentation
Shodoshima Island's unique natural environment creates the ideal conditions for our brewery's yeast fungi and lactobacilli to do their work.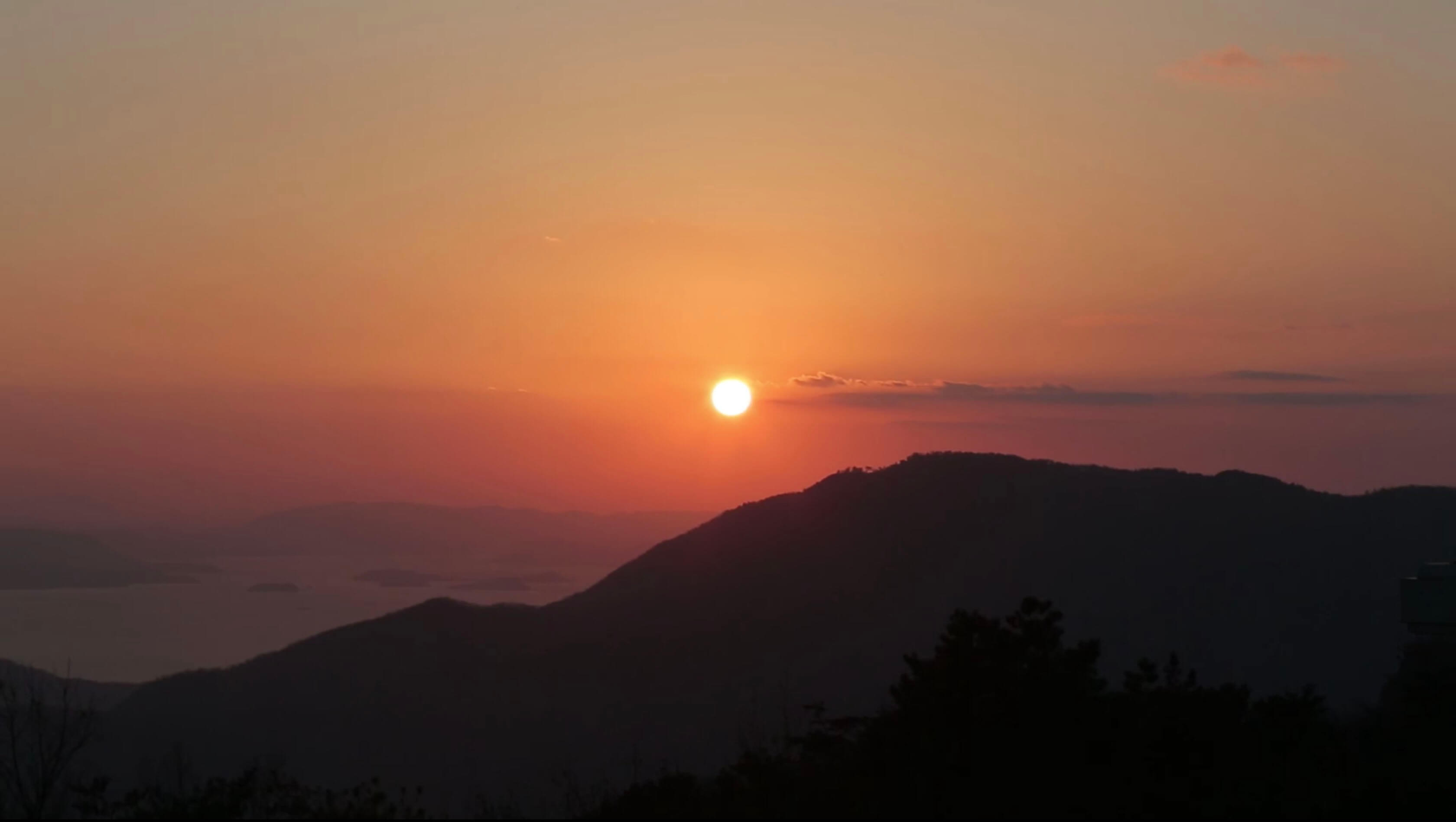 For the Next Generation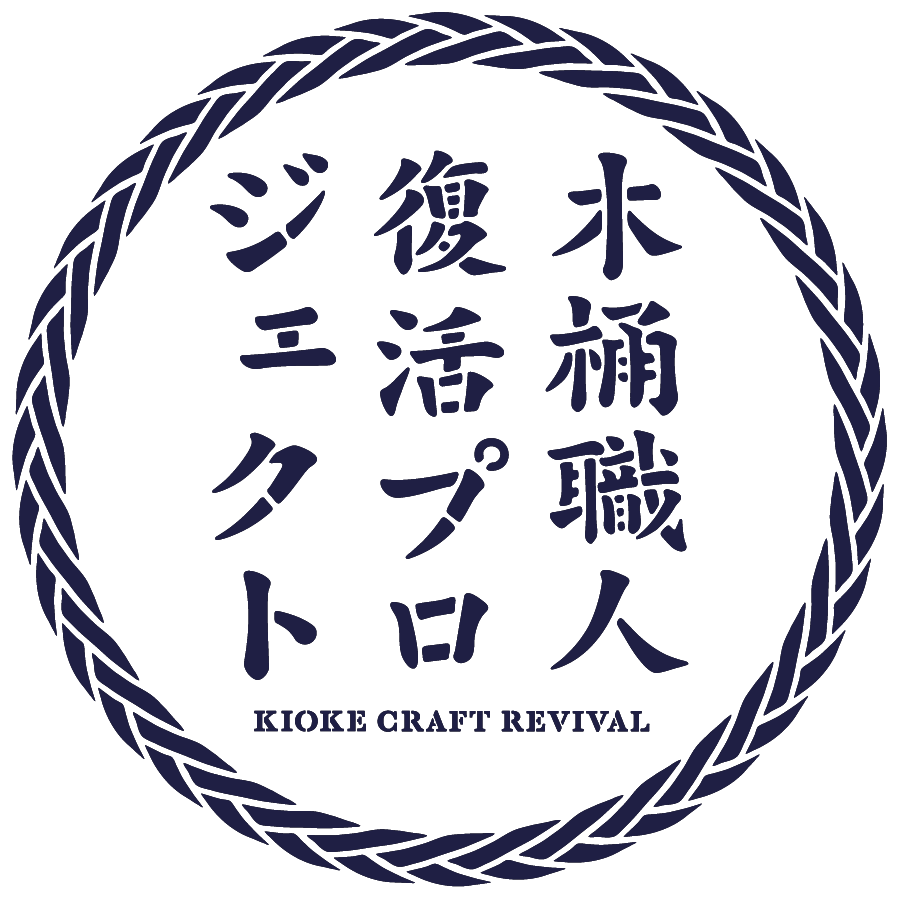 Kioke Craftsmen Revival Project
Passing on our authentic flavors to our children and grandchildren
Until the Edo Period (1600-1868), all basic condiments of Japanese cooking (soy sauce, miso, vinegar, mirin, sake) were produced in wooden barrels.

Unfortunately, due to the economics of cost performance, barrel-aged condiments fell into sharp decline, and now accounts for less than 1% of the soy sauce market share.

Rather than fighting over a tiny slice of the pie, we want to expand the market by working with other breweries with the same philosophy, connecting laterally with soy sauce, sake, and miso producers as well as distributors and eateries.
Ferries from Takamatsu, Himeji, and Okayama's Hinase Ports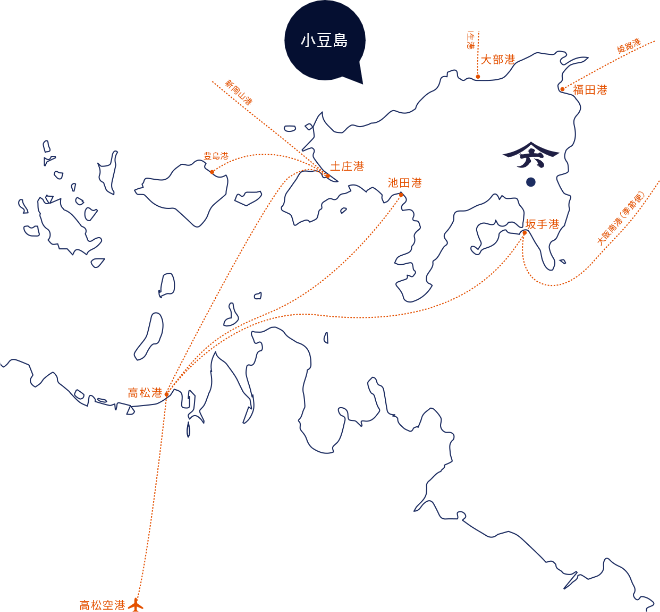 Ferries from Takamatsu, Himeji, and Okayama's Hinase Ports
Yamaroku is on the southeast side of Shodoshima Island.
We're on the foothills of Kankakei Gorge along Uchinomi Bay.
40 min. by bus from Takamatsu Airport to Takamatsu Port
・60 min. by ferry from Takamatsu Port to Tonosho Port, 35 min. by high-speed ferry(Shodoshima Ferry)
・60 min. by ferry from Takamatsu Port to Ikeda Port(Kokusai Ryobi Ferry)
・75 min. by ferry from Takamatsu Port to Sakate Port(Shodoshima Jumbo Ferry)

Ferries from the Kansai area
・3 hr. 10 min. from Kobe Port to Sakate Port(Shodoshima Jumbo Ferry)
・1 hr. 40 min. from Himeji Port to Fukuta Port(Shikoku Ferry)
70 min. from Shin-Okayama Port to Tonosho Port(Shikoku Ferry)
60 min. from Okayama's Hinase Port to Obe Port(Setouchi Kanko Kisen)